These days, it seems like everyone's got their own opinion about what makes a car look good. Because of this, there is plenty of car detailing myths. But some of those opinions aren't worth your time—they're just myths that make us all feel a little dumb. Here are some of the most common car detailing myths you should stop believing:
Car washes are bad for your car
Washing your car incorrectly can damage it. Because of this, people prefer getting their cars washed at a professional car wash because of the quality of their service and the machines they use on your vehicle.
Car detailing is expensive
Not true! If you're smart about it and do some research, you'll find that you can get a great deal on car detailing. There are dozens of options out there, including DIY kits and even mobile services that will come to your house or office. These options help to keep your car in top shape and maintain a good resale value. They also help keep your family healthy , which reduces medical expenses in the short and long run.
You have to wait until your car is dirty before getting it detailed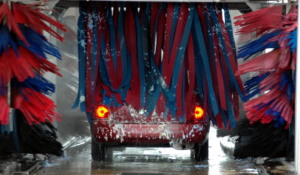 Indeed, most people don't notice how dirty their cars are until they're already pretty dirty—but that doesn't mean you have to wait until then! The best time to get your car detailed is right after a big road trip, or long drive through heavy rain or snow (when all those contaminants build up). Don't wait until your car looks like this before getting it washed!
You should never use shampoo on your car's carpeting
You can use shampoo on it as long as it doesn't have bleach or other chemicals in it that could damage them over time (like dish soap). Just make sure to rinse well after using the shampoo so that none of those chemicals remain on either surface.
Affordable Mobile Car Wash In Beaumont, CA
At The Mobile Turtle, we are at the forefront of fighting car detailing myths and making these services accessible to all people, with prices for car wash starting at as little as $1. Our services include interior services, auto detailing, sio2 car coating ceramic coating, paint correction, fleet washing services, and more in Beaumont, CA. We also provide commercial fleet washing to businesses.
Get a free quote by reaching out to us today.